I want to give a HUGE thank you to 'Home Growing Happiness' for awarding me the Stylish Blogger Award! Having been working at this blog for about a month now it's so nice to know others are liking it...what a great reward for doing something I love!
Part of accepting this award is to fill everyone in on 7 things about me...so here we go!
I LOVE cheese fondue! I could eat it for breakfast!

I can't have cheese fondue because Eli has a milk sensitivity :(

I have a Bachelor of Science from the University of Guelph

I had an unassisted waterbirth with Eli (just me and my hubby, midwives were too late!). He only gave me 1.5 hrs of labor...back labor...but short labor none the less!

My guilty pleasures are David's Tea and Lush

My oldest son speaks more Ukrainian than he does english which keeps my hubby on his toes!

Blogging is my new favourite hobby :)
Some other seriously stylish blogs!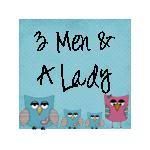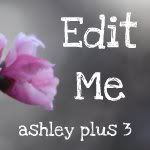 To accept this award the recipients are asked to do a few things:
Thank and link back to the person who gave you this award.

Share 7 things about yourself

Award 10-15 blogs you feel deserve the award

Contact these bloggers and let them know about the award.